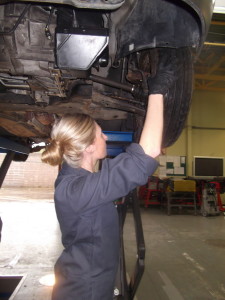 What is an Apprenticeship?
Apprenticeship is a programme of structured education and training which formally combines andalternates learning in the work place with learning in an education or training centre. It is a dual system, which is a blended combination of on-the-job employer-based training and off-the-job training whose completion;
prepares the participant for a specific occupation, and
leads to a qualification nationally recognised under the National Framework of Qualifications at any   level  from Level 5 upwards.
Apprentices are employed by an approved employer for the duration of the programme which should be no less than two years. Apprenticeship programmes typically provide for more than 50% workplace based learning.
Apprenticeships in Ireland consist of Craft Apprenticeships and a number of new Occupational Apprenticeships which are in development. Additional information can also be found on www.apprenticeship.ie
For further information about becoming, or employing, an apprentice, please contact a member of the Apprenticeship Services Team in Letterkenny Training Centre.